SLATE & ARROW
Go ahead. Take the plunge into the black.
Aren't you curious?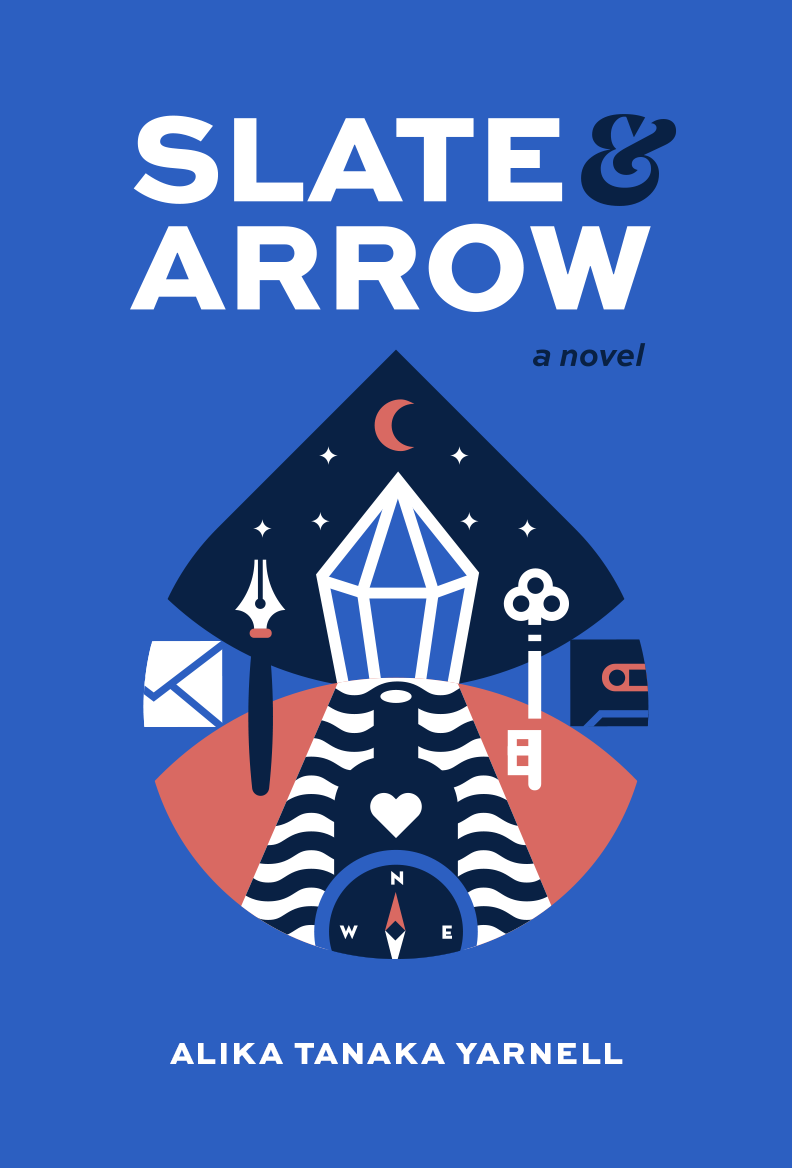 Quirky high-school loner Sable Daigo is so desperate for a friend that she talks to a stone pendant she finds buried in the garage—and the stone talks back. As if Sable isn't awkward enough, now she's known as the crazy girl with the pet rock. But it's no ordinary stone: it carries a piece of Sable's soul.
Sure, it might be fun for Sable to have a chat with her soul if it could tell her what Mom is hiding, or who's setting fires in town, or what's up with this message-in-a-bottle that reads "die soon." But instead, the stone tells Sable to crash her crush's party—and oh yeah, don't worry about death because the afterlife afterparty is pretty great. Except the part where you have to die to get there.
Then Sable meets a boy in a skeleton costume who makes her question her purpose on the planet. Just when Sable needs a guide more than ever to make sense of her brand new love life, the stone pendant is stolen from her, severing the connection with her soul. Now Sable must choose between living a lie or letting herself die.
SLATE & ARROW explores the idea of a world beyond the physical plane, where "magic" is sometimes more real than "reality." It questions the idea of "purpose" while embracing elements of mystery and plenty of romance. SLATE & ARROW is a currently unpublished, dual-POV YA novel for anyone who has ever wanted to hear what their soul has to tell them while trying to survive senior year—literally.