SLATE & ARROW
Go ahead. Take the plunge into the black.
Aren't you curious?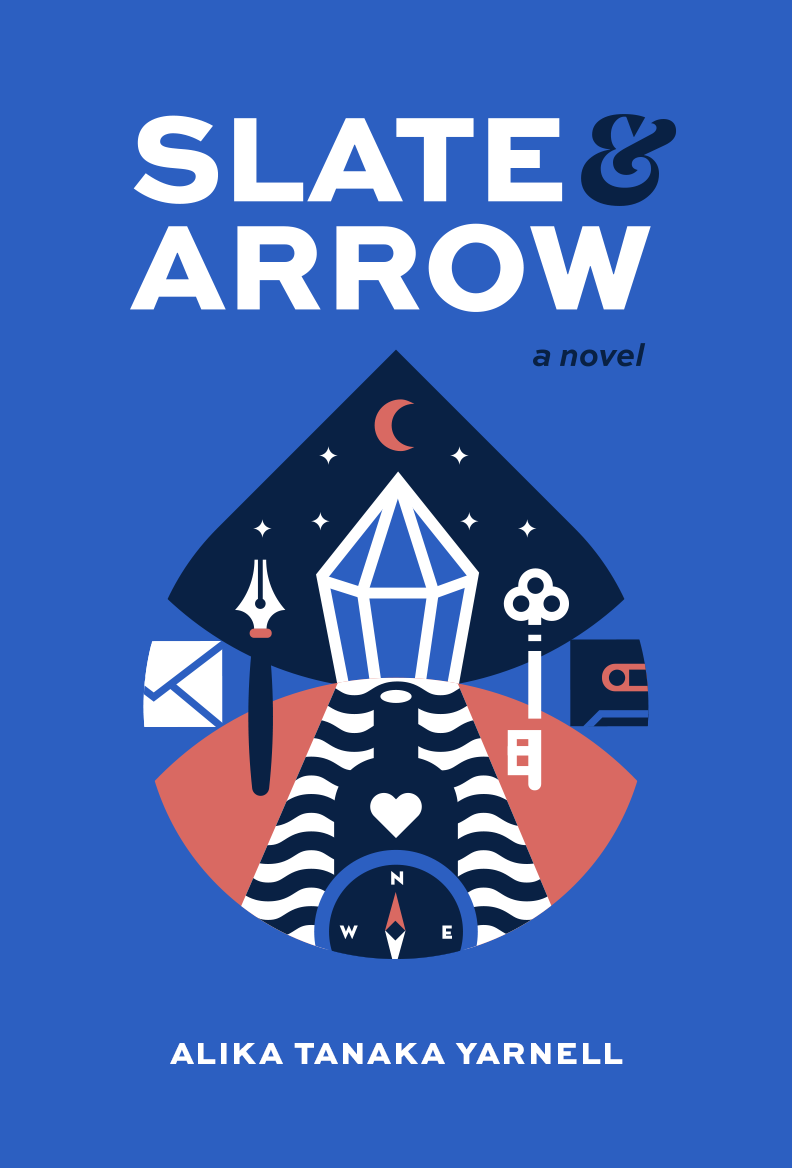 Sable Dunn is lonely enough to talk to a face she sees in a rock, though not desperate enough to kill herself. But when she finds a message in a bottle instructing her to "die soon," she wonders if she should give in. Dying may not be the recommended after-school elective, but from the glimpses she gets of the "spirit world," it doesn't look like such a bad option.
Now Sable sees signs of death all around her: skulls, crossbones, and a mysterious boy in a skeleton costume who surprisingly knows her name. Just as Sable's world ignites in revealing how her fate with the "skeleton boy" fits with the unexpected interest of her girlhood crush, a local fire sets her small town on a hunt for the arsonist.
But as brushes with death keep occurring and a final blow nearly sets her over the edge (in both senses of the word), Sable connects again with that face inside the stone and gains another perspective on life, death, and how the two realms work together. If only it's not too late to put into practice.